Whilst there are many online casino sites that offer various styles of blackjack for players to win some lucrative cash prizes, very few of them offer the modern gamer something unique as a reward for their gaming efforts.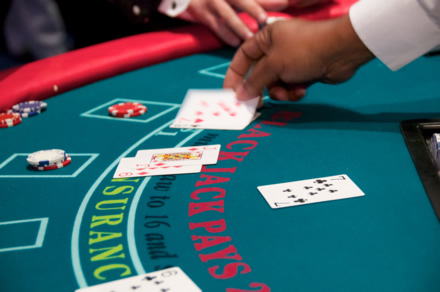 However, with the introduction of the Gibraltar Blackjack Tournament this November, it looks like the organisers LadyLucks have found an alternative way to enjoy blackjack online. This is because the tournament features an interesting blend of digital and real-life blackjack playing environments that could provide for the most exciting blackjack competition yet.
The LadyLucks site features a highly playable mobile multi-hand game of blackjack that all gamers can enjoy to further their gaming strategy. But once they have entered the company's blackjack tournament, they will find their gaming skills stretched as they play against an ever-more competitive opposition.
This is because in order for a player to reach the grand final of the Gibraltar Blackjack Tournament, they must first win one of four week-long rounds of qualifying sessions. Already the first two spots on the leaderboard have been filled with the likes of Flexer and Steven C. showing some impressive card-playing skills to win well above £1,000 each and gain two of the four prestigious spots at the final's gaming table.
However, with two more qualifying rounds to play, there is expected to be an increased element of competition with gamer's seeking to employ skills learned from best-selling blackjack book Beat The Dealer to stand a chance of earning that all-expenses-paid trip to the European gaming hotspot of Gibraltar.
Not only will all flights, transfers, drinks and food by paid for, but the competitors will get to stay in the highly-luxurious Sunborn Yacht Hotel that will provide a highly relaxing way for the players to get in the zone for the highly-anticipated tournament.
Foremost amongst the players' minds will be the impressive prize winnings that are on offer when the grand final takes place on 14 November. From a guaranteed prize pool of £10,000, the winner is expected to take home £5,000 for their blackjack efforts. And with further prizes of £2,500, £1,500 and £1,000 for the other three finalists, it looks set to be a closely-fought competition.
So if you fancy visiting this glamorous location in the sun, be sure to join the blackjack fun at the LadyLucks site, and if you're lucky enough to see your name on the leaderboard, then you'll know you'll be in with a chance to head to the new capital of blackjack competition gaming.